Meet the best Early-stage Companies from the SEE Region that will take part in the Startup Competition
Following an intense evaluation process by the BkVF selection committee, we are happy to come to you with the awesome news that the selection process is over and the participating startups are just a few rows of text away from you! We went through an extensive amount of fantastic ideas and presentations and we are ready to share with you the most promising startups for the upcoming edition of our Balkan Venture Forum happening on December 3-4.
Without further ado, check out what we've picked:
Building the most vibrant Martial Arts community
Budo Finder is a community marketplace for martial arts. We are revolutionizing the world of traditional martial arts by providing a new way to discover people, places, events, and suppliers. We are global and fast growing – 70,000 unique visitors in October, from 60 countries, 400% 3-month growth.
Artificial Intelligence for Your Online Store
This platform helps small business owners launch their uniquely designed online store within 15 minutes or less without complicated usage and any knowledge of design. Once online shop is launched or transferred to IntelligentCommerce, it will connect to the network and start using artificial intelligence in order to learn from users and evolve to increase sales.

Get everyone in your family doing their chores!
Homey is for families, who are dissatisfied with using paper charts and sticky notes on their fridge for organizing and assigning chores. The market is huge, but we're focusing on wealthy USA families, where we already got traction without any marketing costs (6000 moms from USA follow us on Instagram, and we have 500 families from USA signed up for beta). So many families fight about chores, and we're here to solve this.
WE HELP YOU REDUCE YOUR STRESS LEVEL
Studio Rebus develops connected technologies to address the effects of stress on brain health and performance. Our purpose is to increase people's awareness about stress and stress related healthcare issues and to provide them with adequate solutions.

ENJOY SHARING!
Bring digital marketing to personal level and create emotional connection between companies and their users. Pointme is a system that creates custom made apps for brands and digital marketing agencies which will more engage and involve their users.
Smart up your vision!
Smart Optometry application is an interactive smartphone and tablet application for eye screening and quick diagnosis. First of its kind – it provides eye-care practitioners with a simple to use, fast, precise and interactive experience. Smart Optometry brings freshness and innovation to the eye-care profession.

Unleash creativity and design beautiful social media content with the super easy, step-by-step editor and pre-made templates.
Take a photo and create social media and mobile ads, content or cover photo faster than you can boot up laptop and Photoshop.

Find & Book andwellness treatments!
Not many industries are still offline. One of them is the Beauty treatment industry in East Europe. Harmonia is like booking.com for Beauty treatments (massage salons, beauty salons, hairdressers). We have traction in Ljubljana, Slovenia and we are prepared to expand to East Europe to seize the opportunity.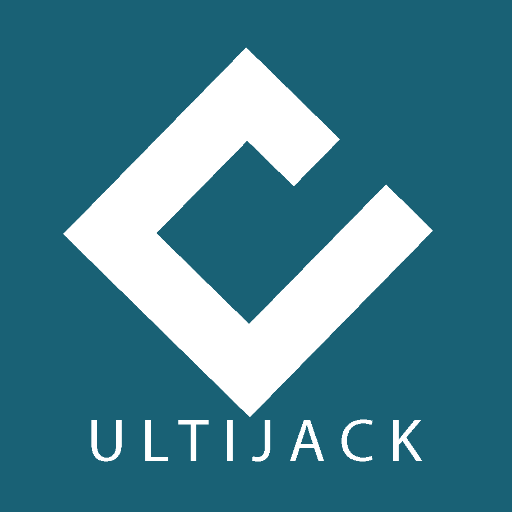 Ultijack is an ultimate gadget jacket for outdoor experience .It has an incorporation of new tehnology in it ,and a bag , an it is multifunctional. Designed for making life easier.
Travel community for people with disabilities.
TravAbled.com is a travel advisor for people with disabilities that offers services for a greatly underserved niche market of 300 million travelers worldwide, who always travel with their companions and spend more than able-bodied visitors on average, yet still struggle to find confirmed information about real accessibility of desired destinations.
The new oral formulation of drug (Pharmaceutical composition – PC) providing controlled and site specific drug release was developed. This invention overcomes problems of uncontrolled and unacceptable administration of drug. Our solution is better compared to existing formulations. It enables controlled concentration of drug in blood.
Opfolio is an automated investment tool for individual and institutional investors that easily analyze and create optimal portfolio for you, your company or your clients. Unlike other robo-adviser tools who allocate client funds to ETFs or index funds, Opfolio personalized asset allocation plan specifically for you.
Integrated IT business systems on measure
The company's key innovation and 1st such solution on Croatian territory. Award winning intelligent appliance for storing and dispensing medications under controlled conditions. An improved system as a step toward the standardization and adoption of normative healthcare standards. Also, device can be applied as innovative standalone mini-pharmacy placed on hot-spot locations for purchase of OTC medications.
Take your style to the next level!
Can't decide what to wear, buy or you simply want to know how something looks on you? Let the whole world be your fashion adviser! In a matter of seconds you can get an objective rating based on other users' anonymous on what looks good on you. Snap a photo of yourself wearing the clothes you want rated, post it and get an instant result!
Dog Training Revolution
Of 92 million dog owners in the US, 13 million are currently training using non-smart clickers. We believe only mechanical is not good enough so we created Canelio clicker: the first smart dog training device, and accompanying platform. We took a product already used and sold globally and reinvented it.
Scaffolder is a software production service with full ADLM process support, available as a flexible pay as you go model also called Application as a Service or AaaS.
Smart City at your service
Vendotel is the first operator of a smart city platform based on a self-service kiosk network. €4.5M private investment in R&D. 200+ kiosks sold, that generated €11M turnover to clients in three years. Started roll-out of a 2000+ device network in Croatia, Slovenia and Austria, to be operated by Vendotel. Raising a growth stage investment to become the global digital platform for convergent self-service kiosks.
Take control over your personal finances
Research shows that 76% of the population lives from paycheck to paycheck and do not have access to valuable guidelines from real finance assistant. Our solution to this problem is a intelligent personal finance assistant who will show them how to stop living from paycheck to paycheck and how to reduce their expenses up to 20%.
Troubleshooting tool for predictive and preventive maintenance of industrial and utility production lines run by electric motors.
Be visible.
MOBILEone is a non-expensive, user created mobile app. No programming is needed. Easily manage your content. Connect it with other MOBILEone applications and create your own business social network. Your content – such as news, events, adverts, donations or sales – can be shared to your network.